Do you know…. Why Hallmarks exist?
Having seen that quite a number of people who visit the Diamond Ring Company site linger on the Hallmarks information, I thought it might be of interest if I did a few posts on the subject.
So, to begin with, what are hallmarks? Well, hallmarking ( the act of placing an informative stamp on pieces of silver, gold, platinum and even palladium in some countries nowadays) is a form of regulation and consumer protection that dates back around 700 years in Britain. The whole of Europe has a varied and long history of hallmarking practices… And as Wikipedia explains — Historically, hallmarks were applied by a trusted party: the 'guardians of the craft' or nowadays by an assay office. Hallmarks are a guarantee of certain purity or fineness of the metal as determined by formal metal (assay) testing.
This week, let's start with the 'where' of hallmarking….
According to the 'Antiques Trade Gazette', in Britain,it was Edward 1 who passed the statute requiring all silver to be of sterling ( italicise please) standard to match coinage and introduced an assay system which made it the responsibility of the Wardens of the Goldsmiths' Guild to mark all items with a leopard's head stamp. Hallmarking has continued at Goldsmiths' Hall in London ever since and is still carried out there today. For those very interested, you can visit the Hall and learn first hand about hallmarking.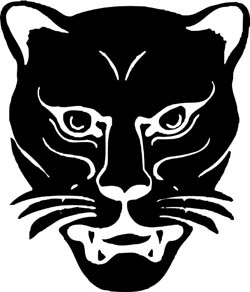 You have probably come across the leopard's head many times if you look closely at your UK purchased silver since this has been used, in various forms, as the London Assay Office's mark since hallmarking began.

Edinburgh, Birmingham and Sheffield each still have important assay offices today which have been in existence since the 1400's and 1700's respectively, as does Dublin.
Each of these places has its very own distinctive mark, as with the leopard head for London, so the anchor for Birmingham, Sheffield rose and three turreted castle of Edinburgh.
Next week I'll explain how the hallmarking process is supposed to reassure the consumer.. and expand on the many "marks"that you often find stamped on single items as there are many elements that need 'authentication' when purchasing precious metal works…. However, understanding what is the actual hallmark, with independent legal authentication, versus artistic marking needs clarifying…
Your homework – go to an antiques market, with a magnifying glass, and look careful at anything that looks like it could be solid silver, or gold and see what you find!