Cushion Cut Diamond Engagement Rings
Hatton Garden
Cushion Cut Engagement Rings Hatton Garden
Cushion Cut Diamond Rings

Whether you're looking for a classic style or something more contemporary, we have a huge variety of striking rings to choose from. Better yet, as experts in our field, we're ready and waiting to make any adjustments you'd like. We'll make sure your chosen cushion cut diamond engagement ring is perfect in every way – your way.
What makes a cushion cut diamond ring such a popular choice?
An engagement ring is one of the most important pieces of jewellery you will ever buy or own, so of course it's important to make the right choice. We are seeing an increasing number of people choosing cushion cut diamond engagement rings, and it's no surprise they're becoming so popular.
A cushion cut diamond engagement ring is an excellent choice as it's stylish, timeless and elegant. It's a unique cut that has all the striking brilliance of a round diamond, but with a style all of its own. A cushion cut diamond combines the coveted shape of a princess cut with a contemporary feel, softer edges and a truly dazzling finish.
It's also a beautifully versatile style that can be used as a starting point to modify and tailor an incredible bespoke ring to suit you perfectly.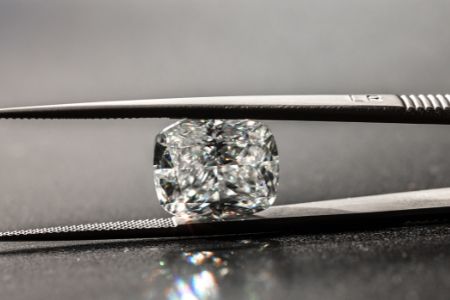 Why should you buy your cushion cut engagement ring from us?
You might think that a bespoke ring would be far more expensive than a generic, off-the-shelf style. However, that's not necessarily the case. We source all of our cushion cut diamonds independently, meaning we can offer better prices without ever compromising on quality. All of our stunning diamonds are fully certified by the most well-known grading institutes such as IGI and GIA. We can start from scratch and create the ring of your dreams, or we have many exquisite designs available to tweak and customise to your exact taste and style.
If you're overwhelmed by choice, we'll be delighted to offer advice and inspiration to help you create the one-of-a-kind cushion cut diamond ring of your dreams. We offer a personal service that's friendly yet professional. Our money-back guarantee, try before you buy options and personalised customer service right from the start are what really sets us apart from other
Hatton Garden jewellers
.
We have supplied many couples with the perfect piece when searching for a cushion cut engagement ring in Hatton Garden. Our standing as a top-quality jeweller speaks for itself, but we'd be delighted to show you what we do in person too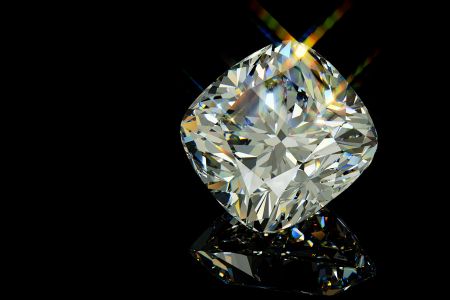 Finding the perfect cushion cut engagement Ring in Hatton Garden
We are proud of the reputation we have built for delivering beautiful engagement rings as unique as the love they symbolise. Our expert craftsmen produce cushion cut rings Hatton Garden shoppers adore. If you're finding it tricky to find 'the one', you'll be glad you found us to be the ones that nake your cushion cut diamond ring.