Diamond Tennis Bracelets Hatton Garden
Diamond Tennis Bracelets Hatton Garden
Lab Grown Diamond Tennis Bracelets
1ct and 2ct Natural Diamond Tennis Bracelet
3ct and 4ct Natural Diamond Tennis Bracelets
5ct and 6ct Natural Diamond Tennis Bracelets
Looking for a Tennis Bracelet from Hatton Garden?

Shopping for a tennis bracelet in Hatton Garden (Londons Diamond District) can be overwhelming to say the least with all of the Hatton Garden jewellers to choose from. There a a number of considerations to factor into your purchase that will dictate the price. Did you want a diamond tennis bracelet with certified diamonds, specific clarity, diamond colour, a particular setting style? All of these questions can be quite intense when looking to create your perfect tennis bracelet. Here at The Diamond Ring Company, we focus on making the customer experience as friendly and welcoming as possible. Don't believe us? Check out our customer reviews on Trustpilot and Google Reviews based on the engagement rings and bespoke jewellery we have designed over the years.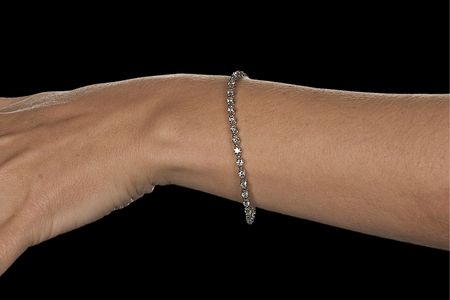 Why should you buy your Tennis Bracelet from us?
We try to provide you with the highest quality tennis bracelet at the best price. One of the ways we will be able to achieve this is by offering our customer a range of diamond options such as 100% eye clean SI1/SI2 Diamonds, and colourless to near colourless diamonds so that you can view the difference in the visual appearance of your tennis bracelet before we make it. Opting for a SI clarity and a diamond colour of F/G can pretty much achieve the same look on the wrist to a having a range of VS clarity, cloud D/E diamond in your tennis bracelet. This is a great way to keep the cost down whilst keeping the sparkle and light performance of the bracelet.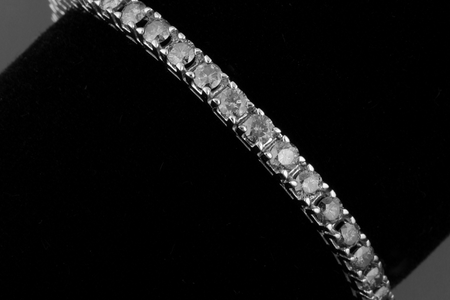 How often should I wear my Tennis Bracelet?
The tennis bracelet (sometimes referred to as the line bracelet) is the ultimate statement piece for any wrist. Not only does the tennis bracelet boast an air of elegance for those very special occasions, it is also able to be worn with casual outfits and be a beautiful diamond set piece to compliment the rings you many already have on your hand. A diamond tennis bracelet can be worn daily as part of your usual accessories. We make the highest quality diamond jewellery so the bracelet will have the integrity to be worn every day for a lifetime.