Cheap Engagement Rings
Hatton Garden
Cheap Engagement Rings Hatton Garden
Cheap Engagement Rings in Hatton Garden might not be what you think they are?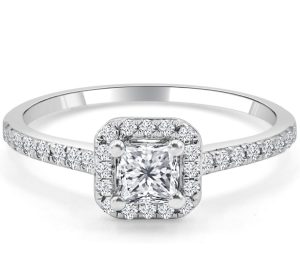 SOLD: Diamond Halo Princess Cut Engagement Ring
£1,250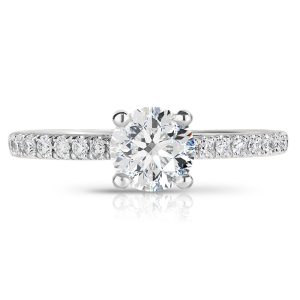 SOLD: 4 Claw Diamond Shoulder Engagement Ring
£1,250
SOLD: 1ct 6 Claw LAb Grown Diamond Engagement Ring
£1,250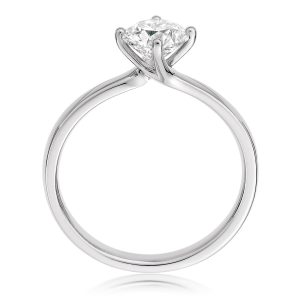 SOLD: Diamond Solitaire Engagement Ring
£1,250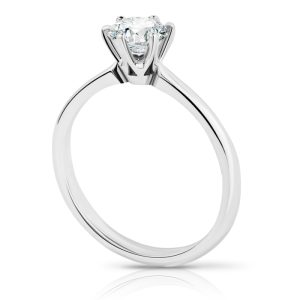 SOLD: 0.70ct Diamond Enggement Ring
£2,100
Cheap Diamond Engagement Rings in Hatton Garden
Choosing your diamond ring or engagement ring in Hatton Garden can be daunting, even more so is knowing where to buy from and who you can trust to help you with such a personal and special purchase.
It can be tricky to know if you are getting the best quality and value for money, at The Diamond Ring Company you will find cheap diamond rings with quality you can trust.
With over 33 years experience based in Hatton Garden, we pride ourselves in catering to our customer's needs, cheap does not mean poor quality, all of our diamond rings are GIA certified and are hand-crafted to the highest standard and finish.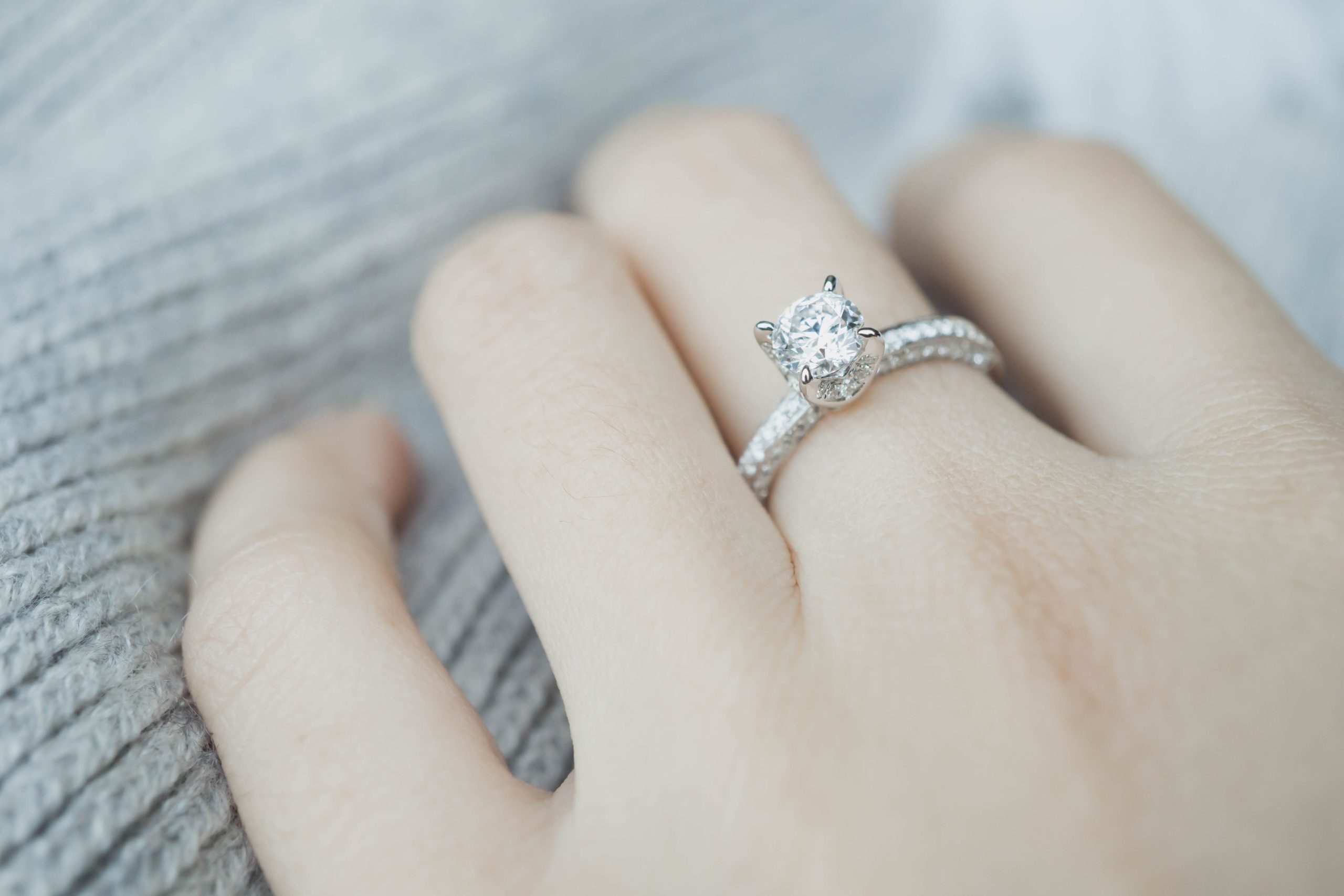 Cheap Engagement Rings in Hatton Garden might not be what you think they are?
A cheap diamond engagement ring does not mean low quality or clarity, there are many variables with which diamonds are graded by and not only their carat weight. In fact cheaper diamond rings are still made to the highest standard and graded in the exactly the same way as more expensive diamonds.
There are a few ways you can save money when shopping for a diamond ring be it online or in person. Below are a few reasons why we are able to be so competitive on price whilst still offering you a diamond ring of the highest quality.
Diamond Clarity (the biggest price driver)
Cheap diamond engagement rings might have a lower clarity under the microscope meaning that they contain inclusions or imperfections, but to the human eye they will still look every bit as clear when set in a ring and on a finger.
Diamond Colour
In most cases, the recommended D-F colour is needed for in order to keep your diamond as colourless as possible. However, the colour G still looks fantastic when set in a ring and you can happily go a little lower on the colour scale if your diamond setting is in yellow or rose gold. One of the best things about choosing a lower colour stone (G,H,I) in a coloured band is the fact that it will do the exact same job in the setting as a colourless stone due to the colour if the yellow or rose gold coming through the diamond itself.
Diamond Cut grade (another way to make your engagement ring cheaper)
The diamond cut refers to how the dimensions and arrangement of the diamond facets are positions once the diamond has been cut into shape. There are different cut grades e.g. Excellent, Very good, Good Average, Poor etc. You may wonder why not all diamonds are simply cut to be just 'Excellent'. However, in order to keep the maximum sparkle from the raw uncut diamond, the diamond cutters need to preserve only the best parts of the usable diamond which is what causes slightly different, cut types. 

A 'Very Good' cut diamond might have one or two facets out of place that are not visible to the human eye, but due to it not being graded as an excellent cut, the price drops a little. The best thing about this is that the diamond will still boast a beautiful sparkle.
Carat Size (save money on a diamond that looks the same)
Carat alone does not mean the diamond is of better quality or clarity, in fact a diamond that has a better colour and is "eye clean" can look more beautiful than a higher carat without the same visual quality. However, the way to get your engagement ring a littler cheaper than usual is by buying a carrot size that works for you. The difference in size between a 0.90ct and a 1ct diamond of is approximately 0.2mm - 0.3mm. However, the price from a 0.90 carat to a 1 carat drastically jumps up.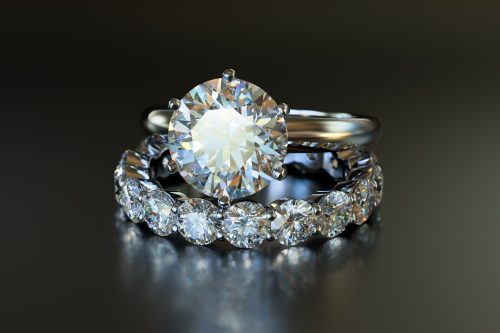 Why our Diamonds are cheaper than other jewellers in Hatton Garden
The Diamond Ring Company do not sell re-sold diamonds, we source our diamonds direct to get you the best price possible for your engagement ring or diamond ring choice.
All our diamond rings are bespoke and hand-made in Hatton Garden.
We have a vast range of our own stock for you to see and try in our showroom.
We sell 18ct Gold in White gold, Yellow gold and Rose gold.
We do not ask for full payment until you are happy with your ring and have seen it in the box.
Why you should buy your Cheap Engagement Ring from us when in Hatton Garden
Try before you buy
Try before you buy! Book an appointment at our showroom in Hatton Garden, we have plenty of styles for you to try and will be on hand to offer you the best advice.
We offer a 30 day Money Back guarantee and a safety net for you just in case your partner does not like the ring you propose with.
Our customer is our priority, we are here to help and will give you friendly, transparent service to help you get the best diamond ring for your money. We also have Lab grown diamonds rings, diamond ruby engagement rings and diamond sapphire engagement rings on offer.
Money-back guarantee
We understand that buying an engagement ring is a life-changing decision. For those worried about any aspect of their purchase, we offer a no quibble, full money-back guarantee if you return the ring within 30 days.
Personal service
We offer an attentive and personal service that caters to the needs of our customers. In fact, our focus on delivering a personal service from the moment you request a design to the final delivery of your engagement ring has led to an 'excellent' five-star rating on Trustpilot from our many satisfied customers.
To learn more about our services, get in touch with our team of experts today.