Bespoke Engagament Rings Hatton Garden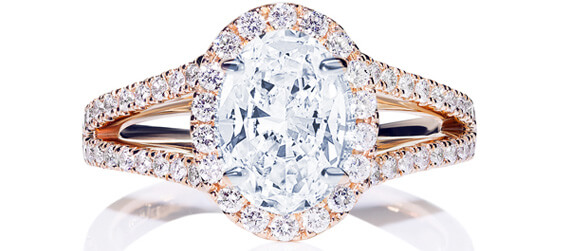 Bespoke Ring Design: Your Style, Your Personality
At The Diamond Ring Company, we understand that the jewellery you wear is a reflection of your personality and lifestyle, and something off the peg may not be quite right for you. Whilst commissioning your own bespoke engagement ring design may seem an overwhelming prospect, we are experienced at making the process as straightforward and enjoyable as possible. We are well practised in interpreting customer requirements and use the combined skills of our designers and jewellers to create beautiful, unique pieces of jewellery.
Creating Your Own Bespoke Engagement Ring in Hatton Garden
The creation and production of custom made jewellery has no boundaries when you have your own workshop, as we do, in the heart of London's renowned Hatton Garden.
Here are some of the things we have been commissioned to do and can help you with:
-Bespoke diamond engagement rings - this implies anything from a small adjustment to some of our own fabulous diamond engagement rings coming to us with a personally created sketch of non-artistic quality! With our impressive stock of certificated diamonds, you may want to consider getting an unusual cut diamond as the centre of your diamond engagement ring.
-Bespoke wedding bands may be just the thing for you if you do not wish to follow the current conventions of having an engagement ring but yet wish to have a strongly visible symbol of your union.
Alternatively, if you have already had custom engagement rings made, then surely custom rings for your bands would also be appropriate to carry on your unique style.
How better to make a partner feel special than to create your own piece for them? We have a lot of experience with this as we know the gemstones required for all the traditional anniversaries and can help with all stylistic or budget queries. Handmade rings, earrings or pendants are always very happily received on such occasions!
View our design gallery for examples of custom pieces we have created for our clients.

Bespoke Design Enquiry
To make an initial enquiry, please call us on 020 7404 6616 or simply complete our bespoke design enquiry form to receive a complimentary quotation based on your design concept. Please complete as much information as possible to allow us to provide as accurate a quotation as possible. Remember, you do not have to be near London or Hatton Garden to use this service, you can enquire online too.
Bespoke Engagement Ring Creation Process
Once your design concept has been verbally finalised, our designer will create a highly sophisticated CAD (computer aided design) model which is 3D and shows multi-angled renderings of your piece. Images will be sent to you for approval and we can amend any aspect of the design based on your feedback.

Working from your sketch, we can turn your ideas into a thing of beauty. After tweaks and changes, we make the master CAD file. Our traditional goldsmiths will then craft a unique piece of jewellery just for you.
Approval and Finished Piece
Upon final approval, our London based expert craftsmen will produce your piece in the precious metal of your choice and with your chosen diamonds/stones. The final piece - be it bespoke engagement rings, diamond pendant or other item - will be set, polished and hallmarked and then dispatched to you.
Timeframes for completion of bespoke pieces vary depending on the complexity of the item, but range on average from two-four weeks from concept to delivery. If you need your item urgently, please contact our showroom on 020 7404 6616.
Terms and conditions: Due to fluctuating market prices, quotes are valid for 10 business days only. Custom items are non-refundable and non-exchangeable. This does not affect your statutory rights. The Diamond Ring Company does not set gemstones from outside sources. Prices for bespoke designs start at £1,000.