Emerald Engagement Rings
Hatton Garden
Emerald Engagement Rings Hatton Garden
Choosing an Emerald Engagement Ring in Hatton Garden
With decades of experience behind us, and a team of skilled CAD designers, we not only have the largest range of GIA certified stones in the UK, but we also offer personal services, ensuring we cater to every need imaginable. We also source all of our stones directly, meaning that we're not resellers and you will receive a competitive price for your emerald ring.
Thanks to their versatility, the stone can also be set on a variety of different styles - so there really is something for everyone, no matter your taste or preference
If that wasn't enough, this iconic and instantly recognisable vibrant stone holds its value for years, making them a great investment piece to pass down to future generations.
Make an appointment with us or pop into our store to begin your exciting and romantic journey.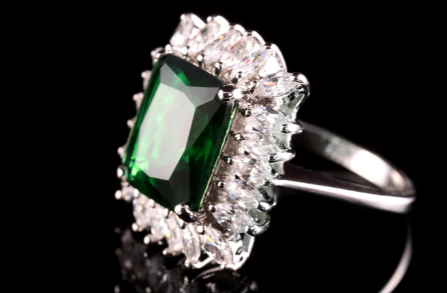 Why should you buy your Emerald Engagement Ring from us?
Whether you're preparing to pop the question or want to give your other half a nudge in the right direction, we suspect one of our emerald engagement rings is exactly what you'll be after to mark one of the most exciting days of your life.
With such a huge range to choose from, ensuring there is the perfect ring no matter the budget, this is the place to come to purchase that all-important piece of jewellery. Whether you're after a classic princess cut, or prefer something a little more bespoke, we're confident we can bring your vision to life and make one of the most important days that much more memorable.
Want even better news? If you choose to purchase an emerald engagement ring, sapphire engagement ring or ruby engagement ring with us, you'll have the option of opting in for our 'Try Before You Buy' process, meaning you can come into our London showroom and try on as many styles as you want in order to find the perfect one. We understand this is a huge decision to make, after all.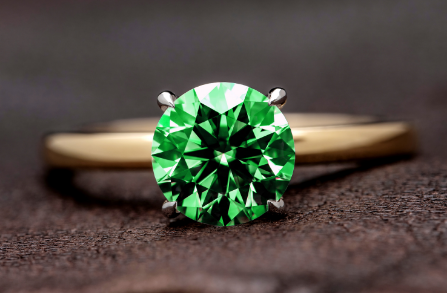 A Little History about Emerald Engagement Rings
First believed to have been mined in Egypt in around 1500BC, emeralds were originally a symbol for fertility and birth. The Egyptians weren't the only ones who had a fine taste, the Incas and Aztecs would bury their dead with the stones to symbolise eternal youth and would worship them as gods. So it should come as no surprise that the world's best emeralds come from South America, more specifically Colombia, which contributes to more than 50% of worldwide emerald production.
One of four gemstones globally recognised as 'precious', they are also linked to folklore which believes that placing the green gemstone under your tongue would allow you to see into the future, whilst wearing it would prevent memory loss and increase intuition. Sign us up.