THE PERFECT DIAMOND
STUD EARRINGS
FOR THE PERFECT EVER AFTER YOU NEED THE PERFECT DIAMOND STUD EARRINGS
Our Popular Stud Earrings
Claw Set Diamond Earrings
These diamond stud earrings are classic and graceful. The claw setting makes them robust, as well as elegant. Suitable for any occasion, these can be worn with anything, bringing sparkle to even a casual outfit.
These diamond earrings are a birthday gift that will both stun and delight. Our claw set diamonds tell someone special that they mean the world to you. A staple item in any girl's wardrobe, she'll love a fabulous pair of great quality, classic diamond stud earrings.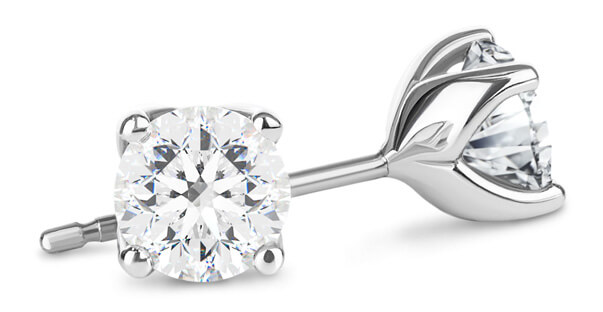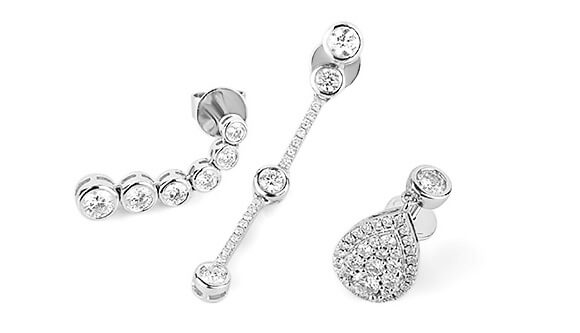 For those more special occasions, drop diamond earrings are a must-have for any jewellery collection. From classic trilogy shapes to inlaid bars, diamonds really are a girl's best friend. Our range includes a variety of choices, with modern and traditional original designs.
When you need glamour, these are the earrings to choose. They elongate the neck and bring sparkle to your face. They are perfect when paired with an evening gown or worn for a night out on the town.
A stunning ring made with class!
I am so happy with my ring! After my bad experience with another ring company, the ring that Michael made me is great quality, solid and a beautifully made ring. I would highly recommend this company. Their customer service is great and their rings are quality. I'll be back for my wedding band soon.
Eloise Hanna Neeranjan 
Why You Should Buy Your Diamond Earrings From Us
Experience to create bold statement pieces and classic elegance. Whatever the occasion, we have the most beautiful diamond earrings. Perfect if you are buying for a loved one to celebrate an anniversary or wedding, or even if you are treating yourself (who could blame you with this collection?).
We source our diamonds direct, so you get the best possible price.
We invite all our customers to come along to our showrooms in Hatton Gardens, London. This way you can get a real sense of the look and feel of the diamonds you want to purchase.
Our diamonds are of the highest quality and are individually certified by grading institutes GIA and IGI.
We are proud of our quality and so we offer a money back guarantee, no questions asked, on returns within 30 days.
Benefit from our knowledge at any stage of your purchase. We are on hand to assist you all the way throughout the process.