Princess Cut Engagement Rings
Hatton Garden
Princess Cut Engagement Rings Hatton Garden
Why you should consider buying a Princess Cut diamond engagement ring

The princess cut is widely recognised as the second most popular cut of diamond, and a princess cut diamond ring is the perfect choice if you're getting down on one knee. If you're looking for the ideal princess cut engagement ring, Hatton Garden is the place to go. Known worldwide as London's jewellery district, Hatton Garden is teeming with jewellers, but you need to make sure you're buying from a reputable source.
The princess cut was created in the 1980s and is one of the most popular diamond cuts of all time. Viewed from above, the stone has a rectangular or square shape, while from the side it appears as an inverted pyramid, with four bevelled sides. The technical name for the princess cut is 'square modified brilliant', but it's rarely called that in jewellery stores.
It's often thought of as one of the most feminine looking cuts of diamond, as the name would suggest. When it comes to engagement rings, the princess cut is second in popularity only to round cut diamonds, with around 30% of engagement rings cut in this style.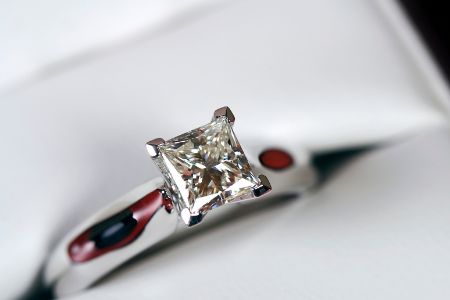 Why should you buy your Princess Cut Diamond ring from us?
Hatton Garden is the place to go if you're looking for high-quality princess cut engagement rings, but only ever buy from reputable sellers such as The Diamond Ring Company. While the Hatton Garden district is renowned for its jewellers, not all deal in the highest quality stones and you won't always get value for money and the best engagement ring.
When you're looking to purchase a princess cut engagement ring, try to find a stone that is 'eye clean'. This means there are no noticeable flaws in it and therefore its brilliance is greater, giving you that real sparkle that everyone wants from their diamond ring.
Our try before you buy options and personalised customer service right from the start are what really sets us apart from other Hatton Garden jewellers.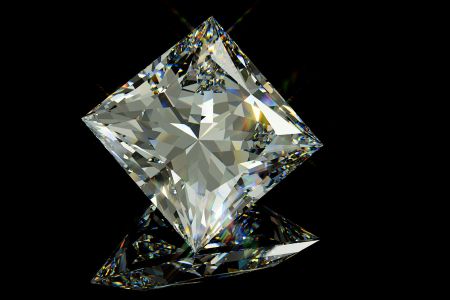 Finding the perfect Princess Cut Engagement Ring in Hatton Garden
When you purchase a princess cut diamond ring from The Diamond Ring Company, you can be assured that you're getting the very finest jewellery, crafted from the highest quality materials. We have a wide range of princess cut engagement rings for you to choose from, to ensure you get the perfect ring before you ask the all-important question.
To find your ideal princess cut diamond ring, simply browse our extensive online catalogue. If you need further advice and guidance on choosing your ring, all you have to do is get in touch with our friendly and highly experienced team.