The Ultimate Wedding Resource for Brides
Planning for your big day can be a daunting task; you will be given so much advice and everyone will have an opinion. To cut through the noise and search for the elements of the day that you really want, there are some fantastic inspiration wedding blogs that you can use for guidance. Whether you want ideas for favours or have a burning question on etiquette. Here are our favourites:
#1 Boho Weddings

http://www.boho-weddings.com
@BohoWeddings
All the rage at the moment, vintage and bohemian style weddings aren't that tricky to create. But to get it right you need this blog. Visually scrumptious, it has everything the hippy bride would want for her big day. It is packed with real life weddings to glean inspiration from. Plus, to be really on trend, it has oodles of DIY ideas to make your day truly unique.
#2 Whimsical Wonderland Weddings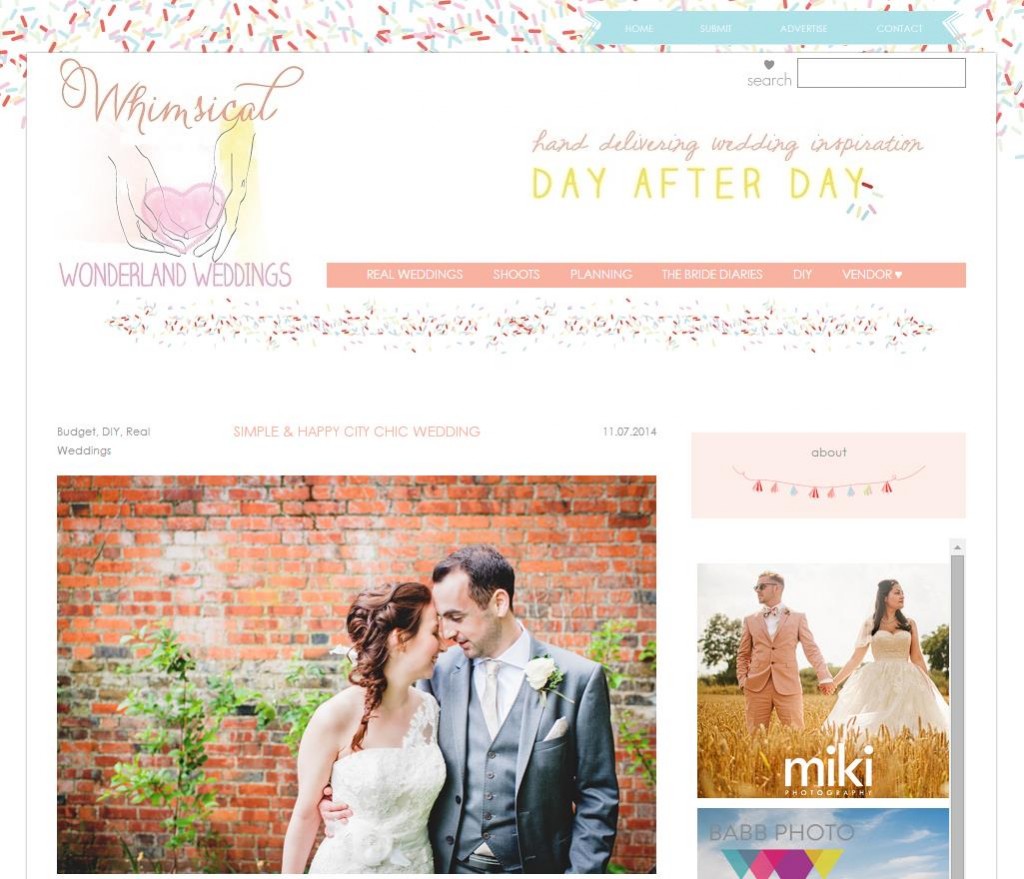 http://whimsicalwonderlandweddings.com
@W_W_WeddingBlog
Your big day should be a fairytale, and with Whimsical Wonderland Weddings, you can achieve just that. It gives you bright ideas for rustic, vintage, pretty weddings. Especially useful are the real life photo shoots. If you need a bit of motivation for the shots you want to instruct your photographer to take, this is the blog for you.
#3 RockNRoll Bride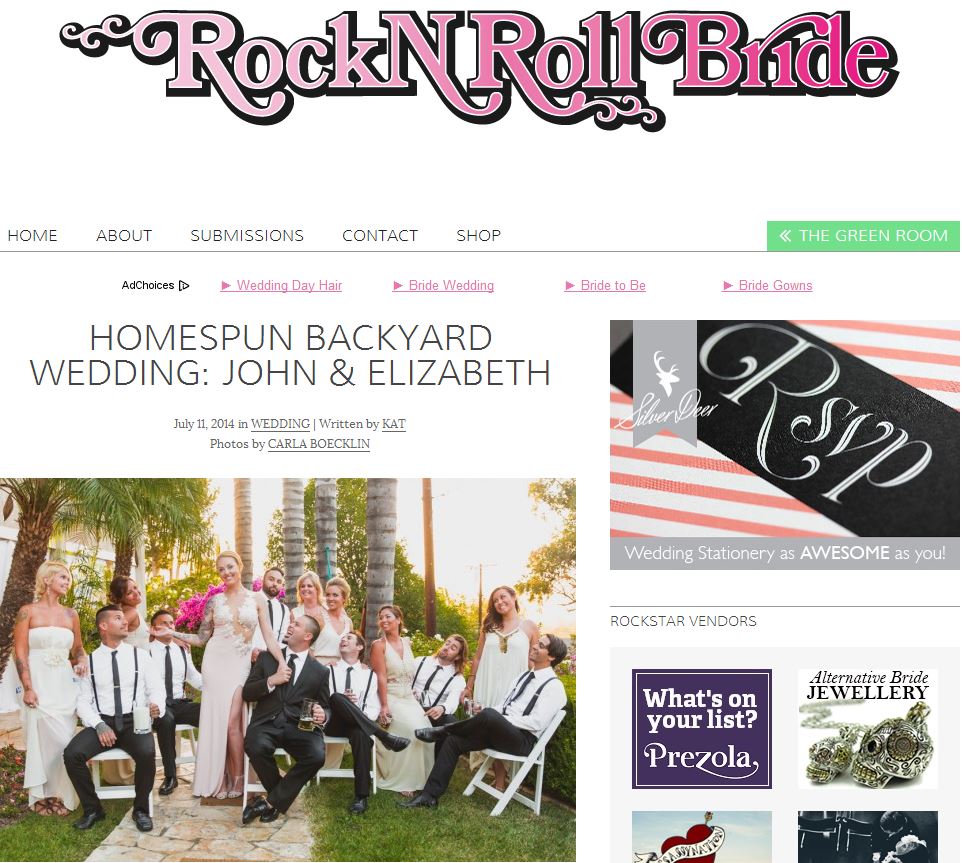 http://www.rocknrollbride.com
@RocknRollBride
Vintage is a very loose term, and if you're not the chintz and tea party type, then an alternative theme might be perfect for you. It has all the things that you might not find on the more conventional wedding blogs. In the shape of tea dress wedding gowns, gothic and 1950s rock n roll themes. If you are after something a little different, this is the blog that you should bookmark.
#4 Brides Up North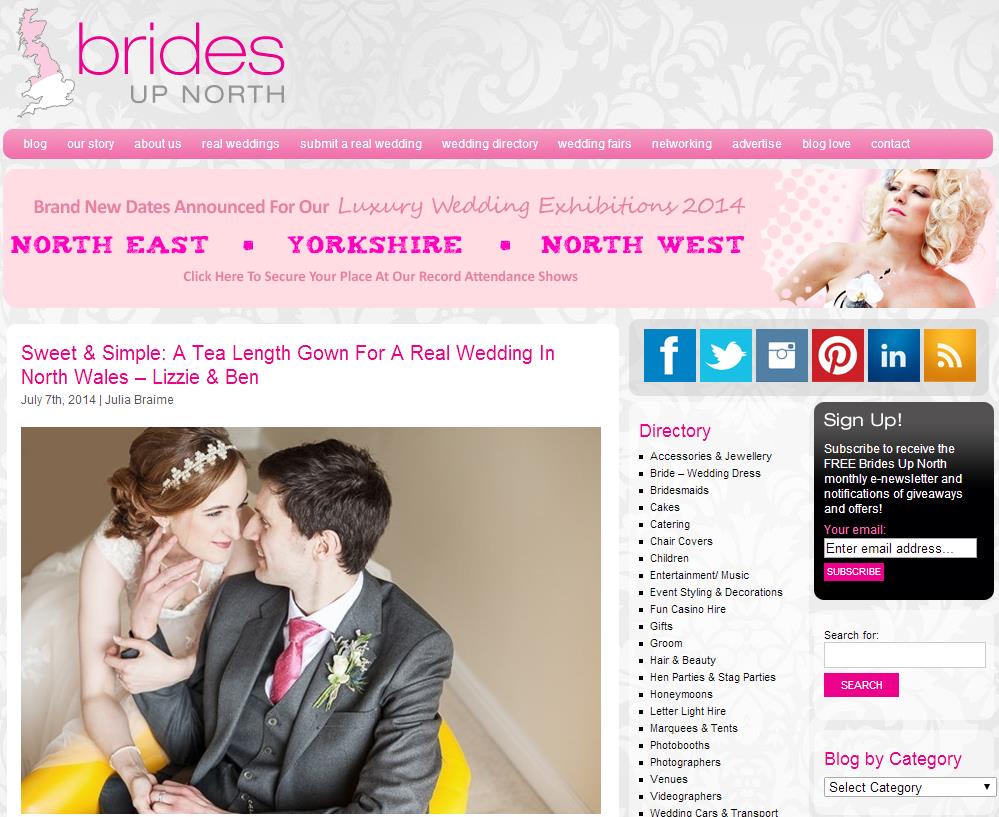 http://bridesupnorth.com
@bridesupnorth
So many blogs can be a bit London-centric, but this is perfect for brides Ôup north. From cakes to dress suppliers, their directory is tailored for you. No more trailing through addresses to see just how far away that dress shop is, you can be inspired by suppliers local to you. They are very particular about featured vendors, so you know that they've been chosen carefully.
#5 OMG I'm Getting Married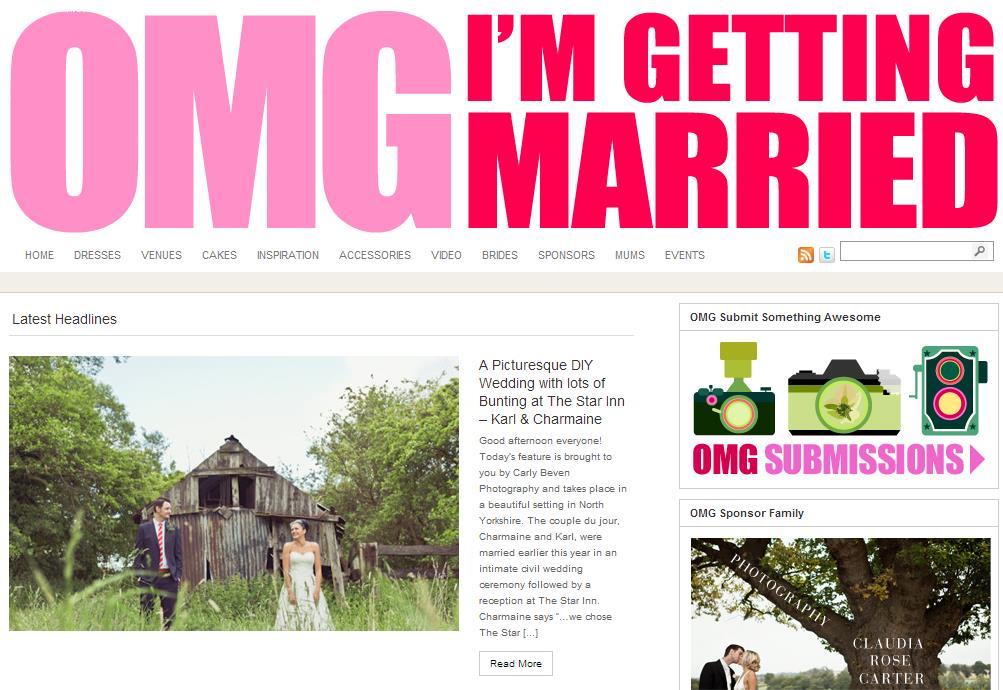 http://omgimgettingmarried.com
@omgimmarried
Such a great title and a great place for newly engaged brides-to-be to start. It is a very stylish, fashion-forward blog that showcases some truly beautiful weddings and keeps you abreast of the latest trends in weddings. It does have some alternative weddings dotted within it. It also has video footage of real weddings, giving you a better feel for what other people have done.
#6 Bespoke Bride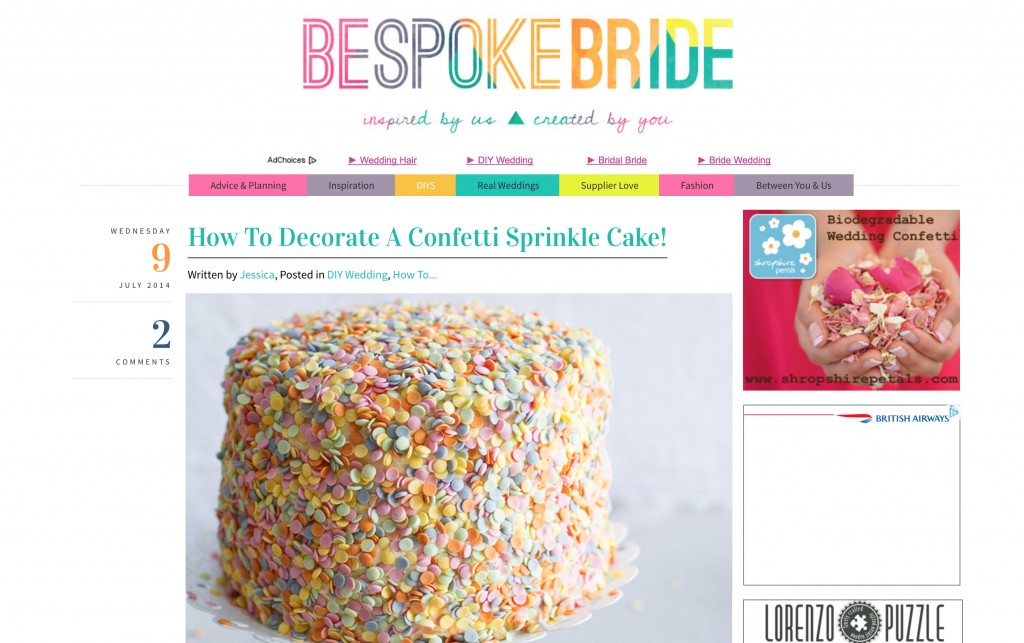 http://bespoke-bride.com
@Bespoke_Bride
For those adventurous brides who really want to be involved in every step of the process, Bespoke Brides shows you the way. With tutorials aplenty, you can learn new skills to help you make some truly unique features in your wedding. Particularly interesting are the food and drink DIYs. Do it in style with these ideas.
#7 Before the Big Day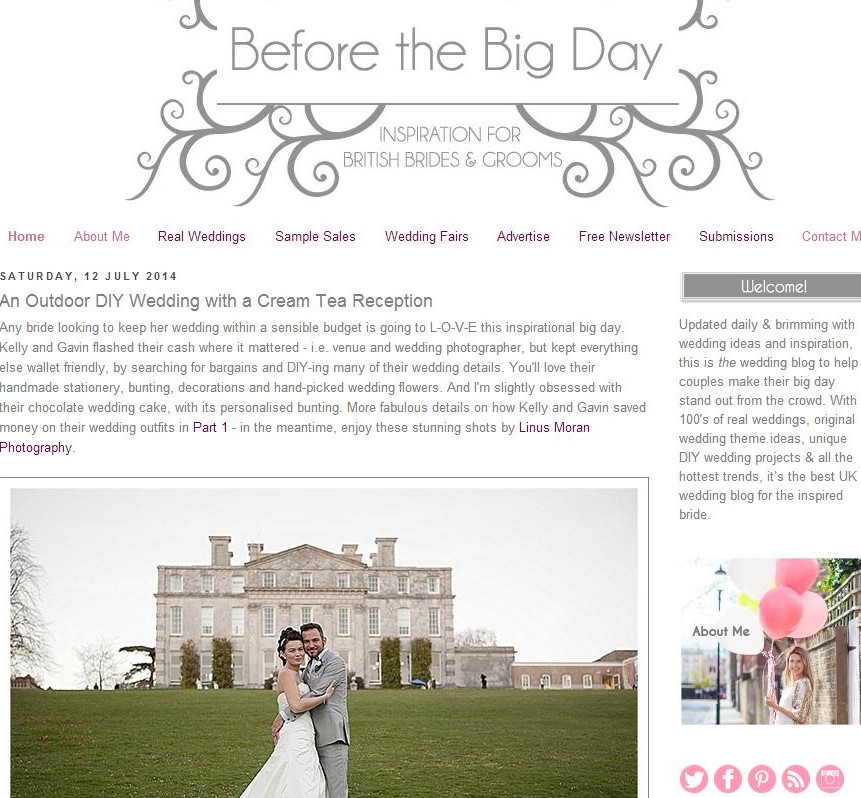 http://www.beforethebigday.co.uk
@Bespoke_Bride
If you have a fixed idea of what you might want for your wedding, be sure to read this before your big day. There could be the most amazing idea here that may just change your mind. There are incredible real life weddings here. Inspiration from all around the world will be especially useful if you are planning a destination wedding.
#8 Love My Dress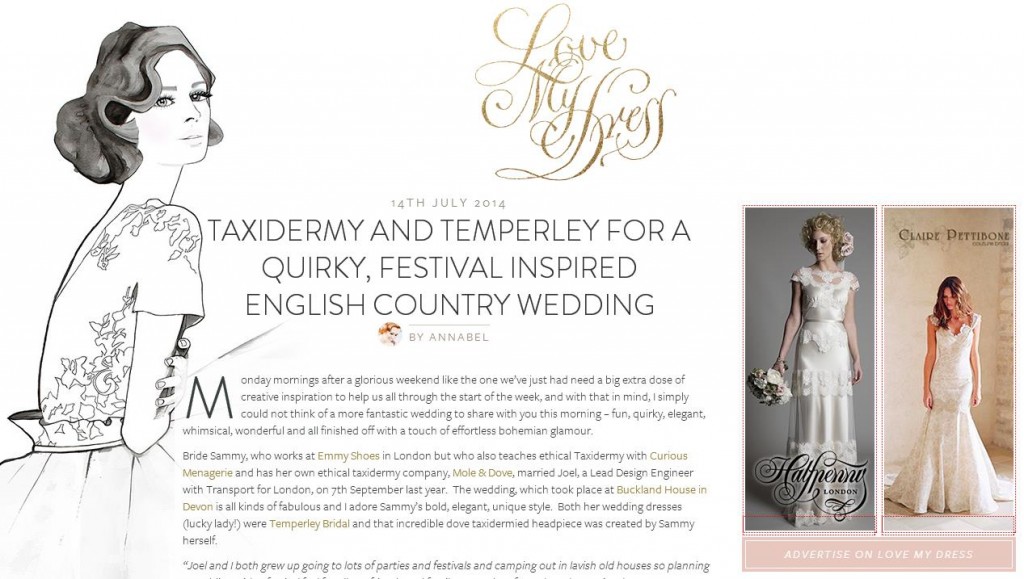 http://lovemydress.net
@LoveMyDressBlog
Everyone knows that the dress is really the star of the show. It's the moment that every member of the wedding party and the guests wait for with baited breath. So if you are just interested in the dress, then don't be surprised if you find yourself on this blog for hours. There are also helpful questions and answers from real brides about dresses.
#9 Flowerona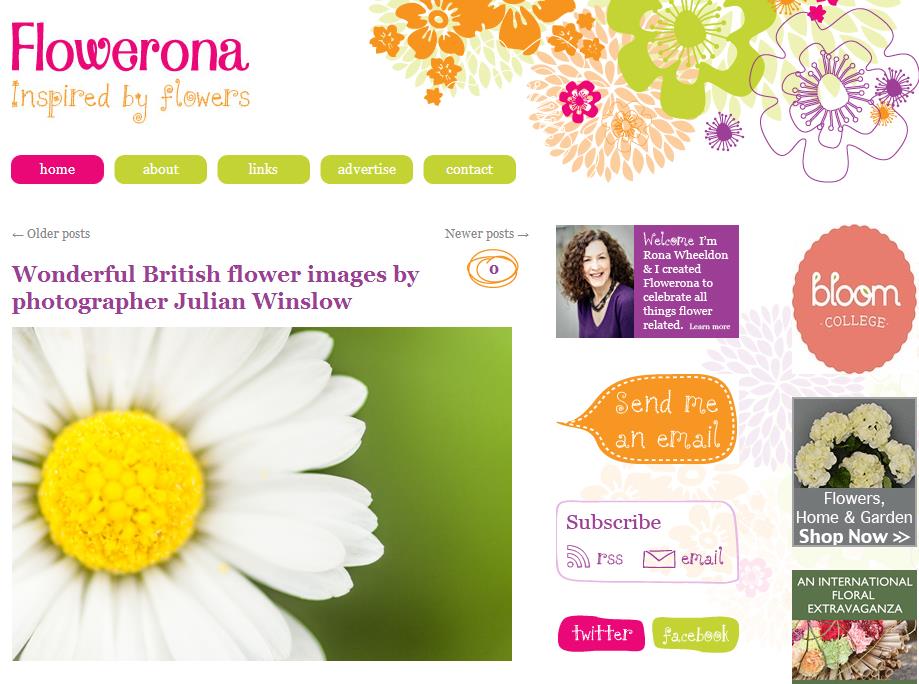 http://flowerona.com
@Flowerona
This award-winning flower blog is your one-stop-shop to flowers for your wedding day. You may just find yourself drooling over the gorgeous photos that litter this blog. Don't make any floral decisions without consulting Flowerona for inspiration first!
#10 Rock My Wedding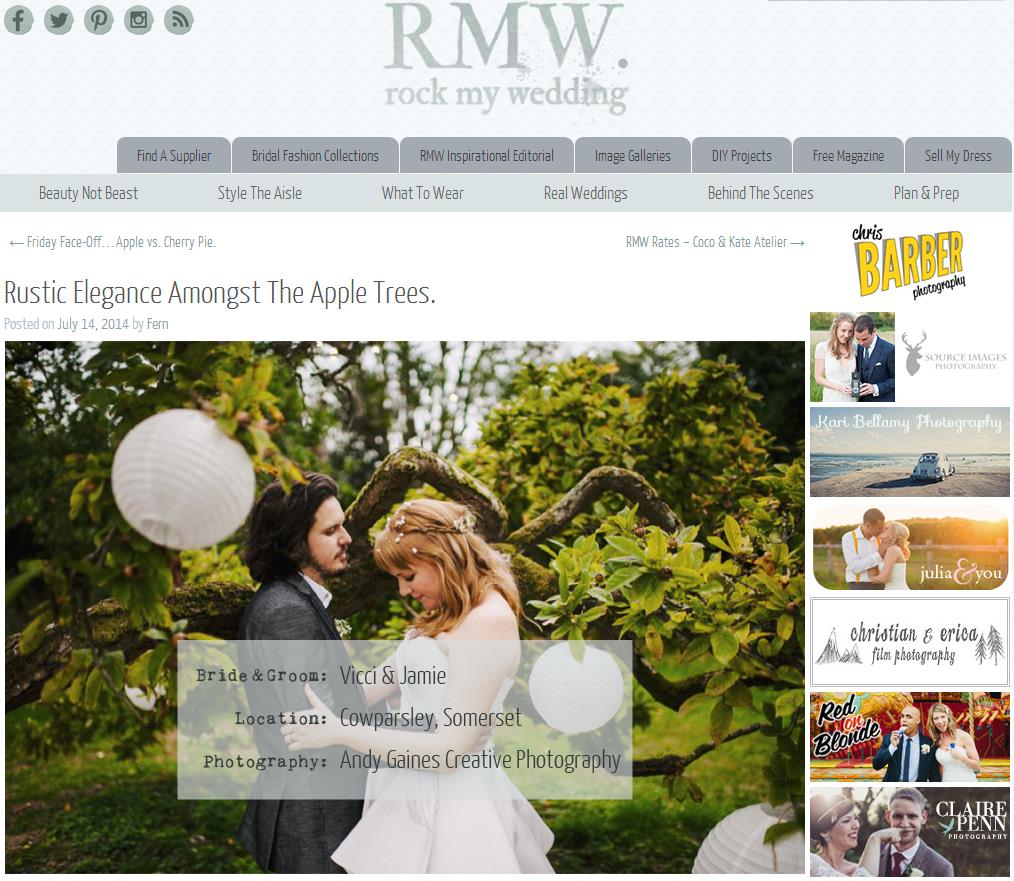 http://www.rockmywedding.co.uk
@RockMyWedding
A really comprehensive blog that is far more like a website than a blog, Rock My Wedding is a one-stop shop for wedding planning. Wedding and Wedding Flowers magazine named it Best Designed Wedding Blog 2013. The Ask the Experts section is really useful and up to the minute.