The Most Popular Proposal Spots
Choosing the perfect place to propose to your partner is a tricky affair. On one hand, you want it to be suitably romantic; on the other hand, you can't bear a cliche and want to do something original.
Fortunately, the United Kingdom boasts a wealth of stunning locations. Make sure you've got a good story to tell the grandchildren with some of these romantic, yet creative ideas.
Anne Hathaway's Cottage
For those who are enchanted by the whimsical writings of Shakespeare, Anne Hathaway's cottage is a location sweet spot for the big question.
In the 1500s, Shakespeare proposed to Anne Hathaway here, in this twelve-bedroomed farmhouse, where she lived as a child. Budding romantics will want to emulate their thirty-seven year marriage success, where they also bore three healthy children.
The cottage itself is now a museum, but there's nine acres of gardens to explore where you can let your inner Romeo or Juliet wax lyrical. You could also create your own mid-summer night's dream, exploring the heart-shaped lavender maze or by popping the question in the dual seated, willow moon love seat.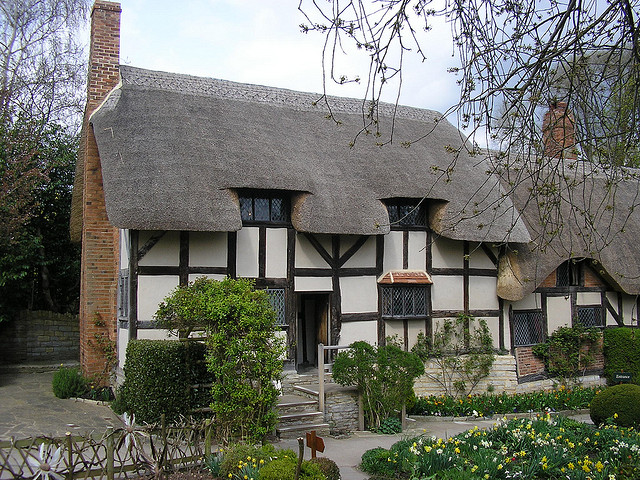 Image Source: https://www.flickr.com/photos/nigel321
Lake District
The great thing about the United Kingdom is that we are all fairly close to a body of water. There's something magical about being adrift amongst waves, with a warm breeze and cool drink in your hand.
The Lake District is England's largest National Park. There are hundreds of walks to choose from, but for something really special, an evening boat trip in the middle of a mysterious and romantic lake is much more memorable. Just make sure you bring a map.
Derwentwater or Lake Windermere are both large bodies of water where you can hire out a boat with your loved one and sail off into the sunset.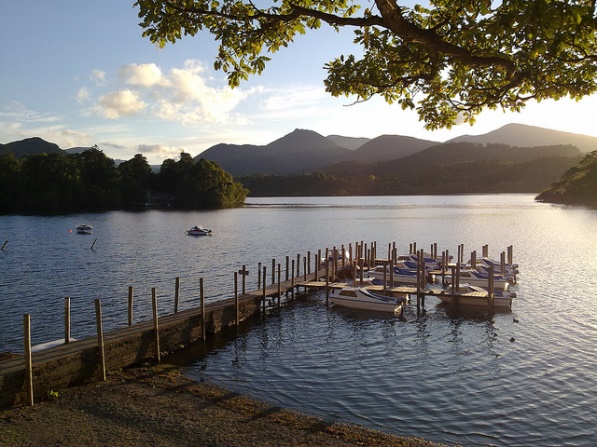 Image Source: https://www.flickr.com/photos/peerlawther/5700648802
Warwick Castle
In 2009, RIBA (Royal Institute of British Architects) named Warwick Castle as the UK's hottest place for a date. This striking castle was built by William the Conqueror and dates back to 1068, a time when damsels in distress were regularly saved from peril by knights in shining armour.
The castle looks as though it has been snatched from a romantic novel, with towering turrets and charming hidden nooks. Picturesque proposal spots in the castle's grounds include the Victorian rose gardens and an area of ground known as The Mound.
The Mound is one of the oldest parts of the Castle grounds and was built so the army could spy forthcoming troops. On a clear day, you can see as far as Stratford upon Avon, eight miles away.
To really get into the proposing mood, you can even hire knight's armour, although that may make getting down on one knee slightly trickier.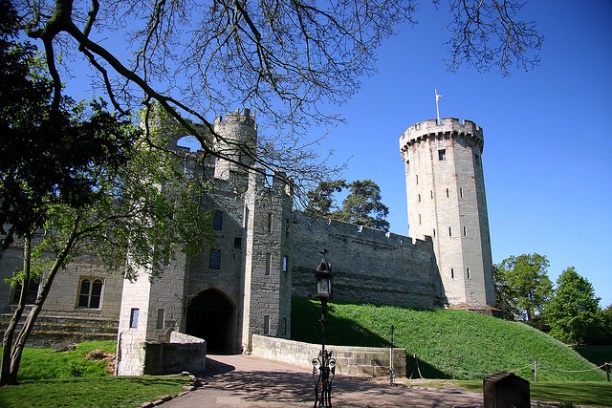 Image Source: https://www.flickr.com/photos/bigtallguy/467366517
Hadrian's Wall
This winding World Heritage Site makes up one of the fifteen National Trails in England and Wales. It stretches from Bowness-on-Salway in Cumbria, right across to the appropriately named Wallsend in Tyneside. There are several places to stop off along the way, from the Roman market town of Corbridge, to ancient Roman forts, dating back two thousand years.
Hadrian's Wall is popular scenic spot for couple's who enjoy walking trips. With seventy-three miles of the trail to explore, you're more likely to run out of steam, than things to talk about. As this is such a vast destination, there's unlikely to be a crush of tourists or other walkers spoiling the special moment.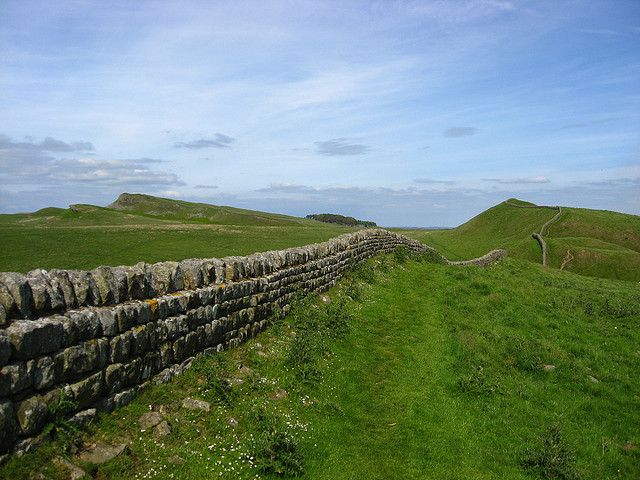 Image Source: https://www.flickr.com/photos/glenbowman/2598163635/
The United Kingdom is jam-packed with original and exciting marriage proposal venues. It doesn't have to be a London Eye cliche or getting down on one knee amongst the waiters at your favourite restaurant. In fact, getting out in the great outdoors, and distancing yourselves from the regular hustle and bustle keeps the focus on the two of you and the big question at hand.