The Diamond of all Jubilee's
The Queen is celebrating 60 years as Monarch this year, an incredible achievement especially considering the 6 decades she as reigned through enormous social change and historic events.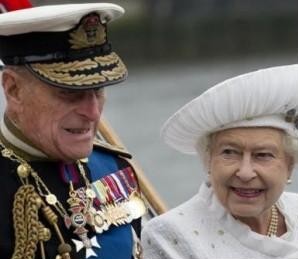 The Queen was born on 21st April 1926 in Mayfair London, first child for her parents The Duke & Duchess of York with her father being crowned King George VI after his brother advocated the throne. Queen Elizabeth was named after her mother whilst her two middle names Alexandra Mary are those of her paternal great-grandparents.
To mark this special and unique celebration, The Queen has been holding many events including a a Pageant down the River Thames consisting of up to 1,000 boats assembled from across the UK, the Commonwealth and around the world. The Queen and The Duke of Edinburgh travelled in the Royal Barge which formed the centrepiece of the flotilla.
The Queen is also opening Buckingham Palace for a spectacular exhibition to display all the diamonds which have been used by British monarchs over the last 200 years. This exhibition includes an unprecedented show of a number of The Queen's personal jewels including a ring, several brooches and necklaces made from the largest diamond ever discovered.
The Cullinan Diamond, which weighed 3,106 carats in its rough state, was discovered at the Premier Mine near Pretoria in South Africa in 1905. So incredible was its discovery that after being found at the mine, it was thrown out of the window of the mine manager's office because it was believed to be a worthless crystal.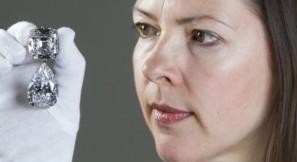 The exhibition at Buckingham Palace is open from 30 June – 8 July and 31 July – 7 October 2012.