Have you noticed… Some celebs get it right
Having had my mini rant about the fact that often huge diamonds in celebrity engagement rings mean that the ring and the wearer don't look all that great, this week I'm giving credit where it's due and highlighting a few very nice choices… You might even get inspired by some of these…
Miss Perry here seems to gone for something quite simple and of course the ring stays put with such a broad wedding band behind it… (Something to consider if you do want a very simple solitaire and have your heart set on a rather large stone for it)…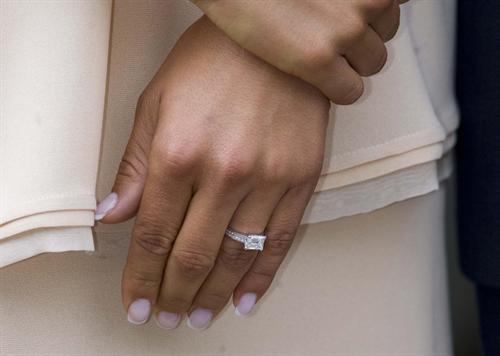 Then there is Princess Madeline of Sweden (I couldn't bear yet another Katherine M /Princess Di sapphire ring pic, sorry!). From what I have seen, she represents something typical of royal choice. Large enough to clearly not just be what you and I could afford but still retaining style and balance and (just about) daily usability.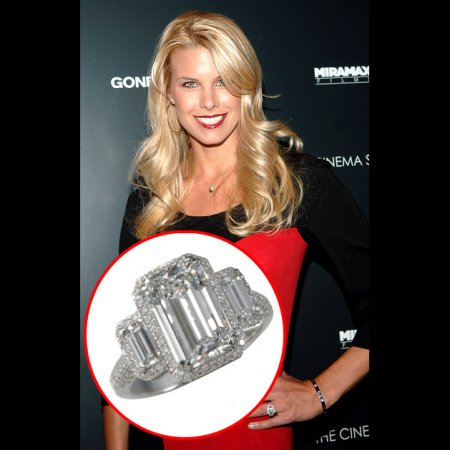 Now look here..who? Beth Ostrosky, married Howard Stern…Nevermind, the point is, look how well her combo of diamonds work, gravity and all. Gorgeous ring.
So here's what i noticed when i did my image research:
If you really want a 'biggie', it may be worth considering an emerald cut type diamond for the central stone. From a physical perspective, it sits across a larger area of the finger and so has less distance to travel if the ring does swing from one side of the finger to the other, and hence looks much less 'off centre' even when it is
Consider the importance of elongating the diamond design outwards from the central stone. Beth's ring is a good example… If you have shoulder stones, they can help keep the ring sitting and looking more 'central' even when it isn't.
Finally, having a wider band and not just a tiny pave diamond set one holding an enormous central stone again means that there is more metal holding round your finger and keeping the ring from so easily sliding left and right.