GIA to expand in the East…

The Gemological Institute of America (GIA) plans to open a lab in Israel by the end of 2011. In addition, the GIA center will include research and education activities. In 1931, the GIA was established and is the world leading authority on diamonds, coloured stones and pearls. Over the past 80 years, GIA researchers have made numerous discoveries which have revolutionized the diamond industry across the world. In 1953 they created the infamous  Colour Scale together with Flawless-I Clarity Scale for diamonds which are integral in the 4's Diamond Grading Chart (carat, clarity, colour, cut). See ourDiamond Knowledge Section for more information on the 4's.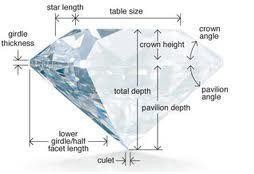 The majority of the loose diamond stock we hold is certificated by GIA.