3 Great Places to Shop for Wedding Accessories Online
Wedding accessories arent the same as bridal accessories the blue garters and old jewellery that fulfil the old traditions of something old, new, borrowed and blue but they are equally important. They provide the finishing touches to the wedding and the day as a whole. Think about how bare the table would look without a centrepiece decoration or how boring the car that whisks you and your partner off to the bridal suite would look without the traditional cans tied to the exhaust pipe and paint all over it.
These are the small bits and pieces which put the finishing touches on your wedding, so make sure you dont overlook them in all the excitement of sorting out your dress, venue and entertainment. There are a number of retailers that deal specifically in this area, offering everything you need to complete the day.
Confetti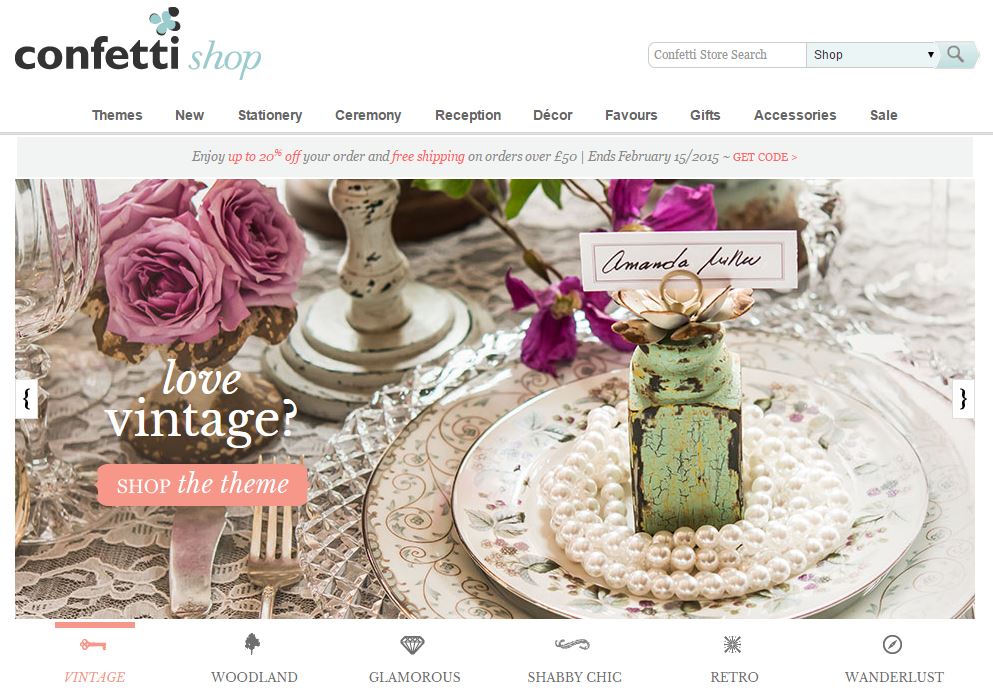 One of the most accomplished providers of wedding accessories on the internet, Confetti has been one of the giants of this retail sphere for a number of years. The company offer customers accessories and extras (including confetti, obviously) for both the ceremony and the reception in addition to general decor ideas, stationary and small gifts for guests and those specifically involved in the wedding itself. With options to suit every trending wedding theme, from shabby chic and rustic to Celtic and beach, Confetti should be one of your first stops.
Lovebird Lane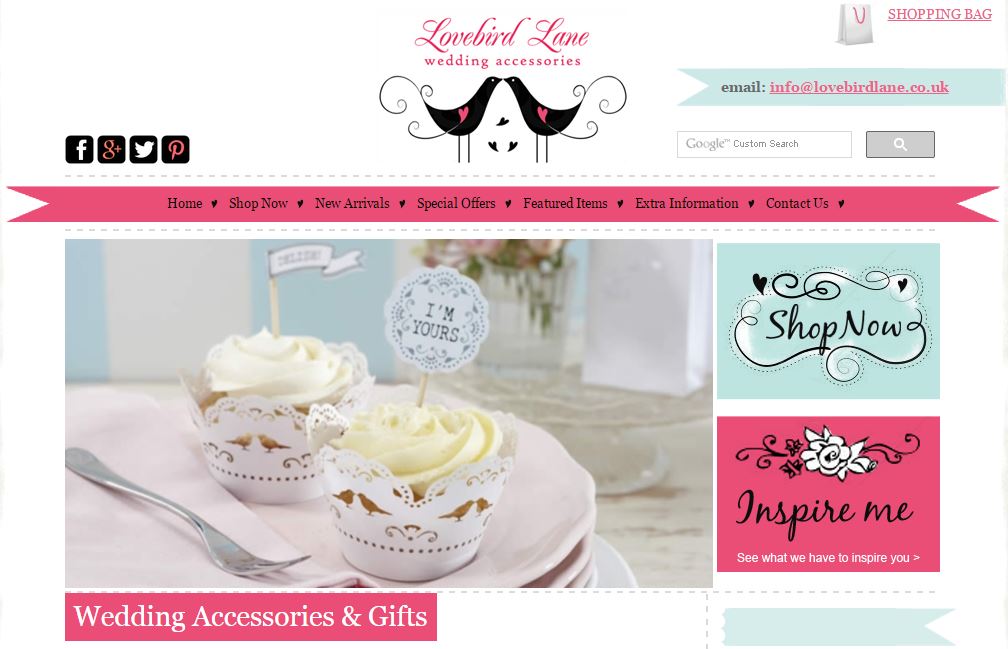 Weddings can be boring for children if they're not directly related to the couple getting married, but dont worry  Lovebird Lane's extensive stock of things to keep them occupied during the reception will ensure that no little monsters start squawking during the speeches, and at a price that won't add another to the overall bill. Lovebird Lane also offers the standard wedding accessories like ring pillows, cake toppers and bunting, so couples are well.
The Last Detail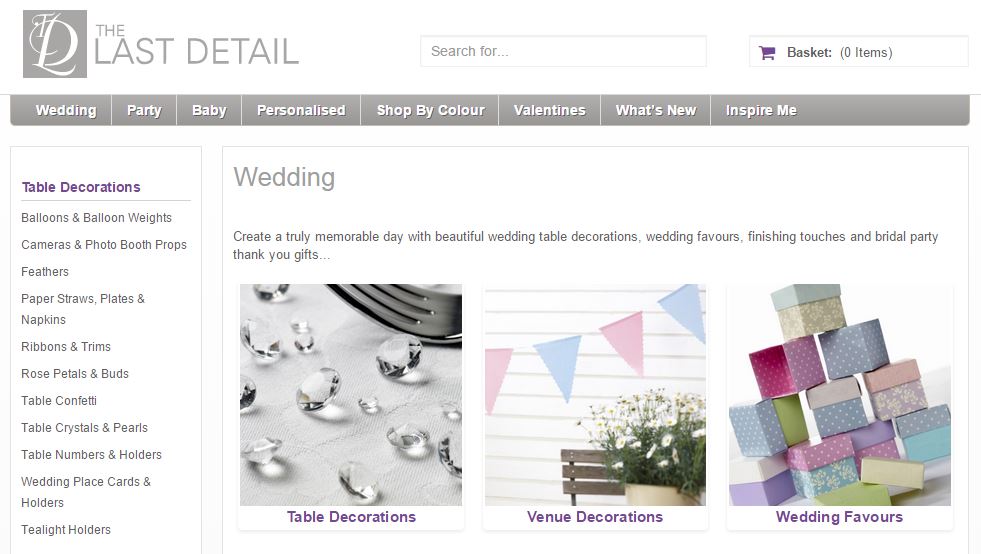 The Last Detail takes its name not from the 1973 Jack Nicholson film (surprisingly), but from the knowledge that it handles the aspects of a wedding that will always be the last to be thought about. It has a fantastic range of small chocolates and sweets that can be combined with tiny pails as a nice placeholder for guests at the reception tables, in addition to extras like lanterns, bunting, table games and confetti. Customers can also shop by theme for their convenience if they've left it to the last minute, this can be a lifesaver.