THE PERFECT
ETERNITY RING
FOR THE PERFECT DAY YOU NEED THE PERFECT ETERNITY RING
Our Popular Diamond Weddings Rings
Claw Set Diamond Eternity Rings
Almost as important as the engagement ring, an eternity ring can be given upon the arrival of a first child or on a special anniversary, or at any time when you want to declare undying love.
Choose a claw set diamond eternity ring from us to ensure top quality and great customer service for this romantic occasion. Claw settings are traditional and the diamonds stand proud of the ring itself, allowing more of the diamond to be viewed. Please note, full set diamond eternity bands are non-refundable.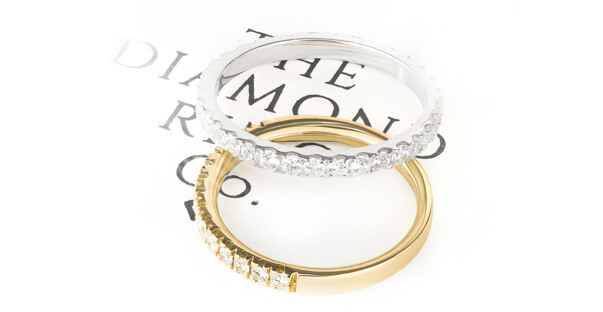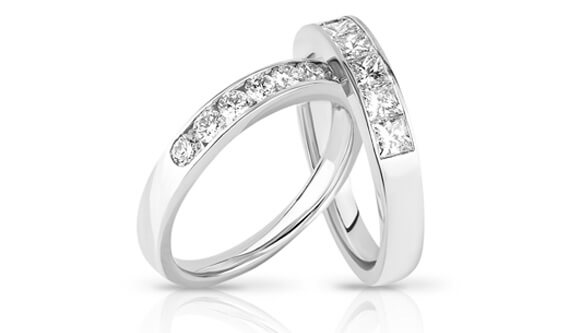 Diamond Set Eternity Rings
A diamond eternity ring symbolises eternal love for someone and is a real statement piece. Choose one of our channel set diamond eternity rings and it will be a modern classic on your loved one's finger.
Diamonds are set within the ring band itself, making this a particularly stylish love token. The look is one of simple luxury and impeccable taste. Please note, full set diamond eternity bands are non-refundable.
A stunning ring made with class!
I am so happy with my ring! After my bad experience with another ring company, the ring that Michael made me is great quality, solid and a beautifully made ring. I would highly recommend this company. Their customer service is great and their rings are quality. I'll be back for my wedding band soon.
Eloise Hanna Neeranjan 
Why You Should Buy Your Diamond Eternity Ring From Us
Many people believe designing an individual ring will be too pricey and opt for a standard off-the-shelf design. However, at The Diamond Ring Company we source diamonds direct from the supplier which keeps our costs down without compromising on quality. We have over 10,000 high quality, certificated diamonds available from our stock and research the market thoroughly so we know we are offering the best price possible. Our 'no hidden costs,' complete transparency pricing system means you will never be hit with unexpected charges as we are up front about everything from the start of the process.
All of our diamonds are obtained directly to ensure that you are paying the best price.
We have each of our diamonds independently graded by famous institutes such as IGI and GIA.
If you have any problems we offer a full money-back guarantee, with no questions asked on anything returned within 30 days.
We are here for you at every stage of your purchase, so please do take advantage of our expertise if you have any questions or need something extra.